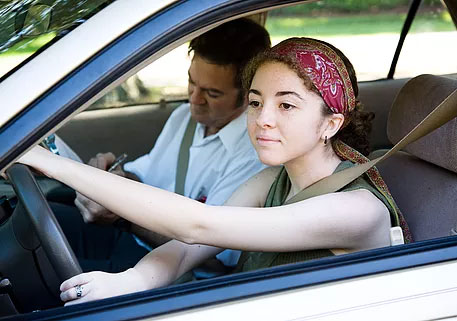 If you register and pay at least 3 wks before your class - we'll set & confirm your in-car schedule with you before your class session.
Students who practice 2 hrs between lessons may complete the in-car training in 2 weeks. We suggest students aim to complete their driver training in 3-4 weeks (but we're flexible).
We aim to have students complete a lesson or two before the classroom session but you have to register early.
Driver Course Options
Gov't Certified Insurance Reduction Program. $660 
15 hrs Classroom & at least 10 hrs of in-car instruction.
Anxious Student  $869 
Same as above but with at least 14 hrs of in-car instruction for the student with little experience and a lot of anxiety.
Anxious Parent  $970 
Same as above but with at least 16 hrs of in-car instruction for the parent who is too anxious to practice much with the student between driving lessons.
Brush up lesson  $131 
Usually, a single 2 hr lesson to refresh the student for a test or upgraded license.
Custom Made. (Like intro to winter driving)
Based on your needs and worked out with our office.
*gst must be added
**Add $30.00 to these prices if you want to take the class portion "online"
***Prices subject to change without notice