It should be fun2drive
while learning good, defensive driving skills.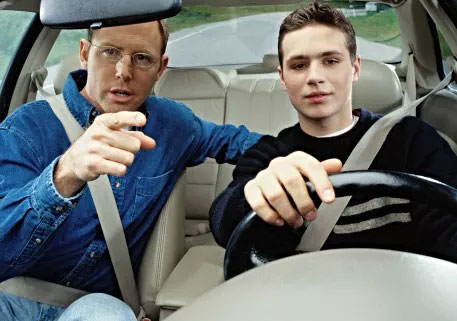 Driving School serving St. Albert, Morinville, Spruce Grove,
North Edmonton and West Edmonton (including Starling).
$40 off our Classroom session; Dec. 29-30, 2022 following AHS guidance.

Take Class 5 GDL online course anytime, no waiting for a class date  !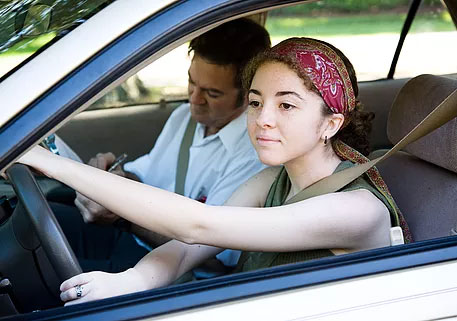 If you register and pay at least 3 wks before your class - we'll call & confirm your in-car schedule with you before your class session.
Students who practice 2 hrs between lessons may complete the in-car training in 3 weeks. We suggest students aim to complete their driver training in 4-5 weeks (but we're flexible).
AB Trans allows students to start driving lessons anytime if attending a class but wants students to finish the online course first, if you select that option. We also try to have all lessons with the same instructor.
Driver Course Options
Gov't Certified Insurance Reduction Program. $690
15 hrs Classroom & at least 10 hrs of in-car instruction.
Anxious Student  $899
Same as above but with at least 14 hrs of in-car instruction for the student with little experience and a lot of anxiety.
Anxious Parent  $990
Same as above but with at least 16 hrs of in-car instruction for the parent who is too anxious to practice much with the student between driving lessons.
Brush up lesson  $140
Usually, a single 2 hr lesson to refresh the student for a test or upgraded license.
Custom Made. (Like intro to winter driving)
Based on your needs and worked out with our office.
*gst must be added
**Add $30.00 if you want to take the class "online" (waived for Jan - Dec 2022).>
**Add $70.00 + gst if you want pick up in Morinville, Spr. Grove, Sturgeon Comp or Edmonton
**No GST applies for "webinars" if AHS bars in-person classes
**Allow 4 weeks for in-car lessons due to our backlog of work
**There is a service fee of at least $50 on refund requests.
**There is a missed lesson fee of $65 for last minute lesson cancellations/no show.
***Prices subject to change without notice
How the driving coach/parent can help
When you register we'll send a learning contract that outlines responsibilities of:
the driving student
the driving school
the driving coach/parent
Review it with the student before they start their lessons. Expect a delay of at least two weeks for driving lessons if you sign up for the online class program.
Once the student is registered, we'll send you resources from Alberta Transportation that reinforces what the driving instructor is teaching.Using the material while practicing with the student between lessons makes for faster learning. It also makes for a much better defensive driver.
Some advice from Mike at Drive Safe Ride Safe about coaching your driving student.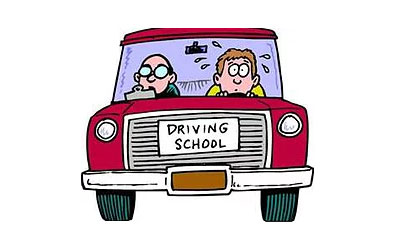 Office staff are fully aware of the issues you face to become a qualified driver set out by Alberta Transportation. They can answer your questions & design the program that best suits your needs.
Classroom staff are licensed by Alberta Transportation to provide an approved 15-hour classroom program. The instructor will administer the Alberta Transportation written test at the end of the class.
In-car instructors are fully licensed to provide in-car lessons as prescribed by Alberta Transportation. Each instructor has an average of over thirty years of driving to help you focus on good defensive driving skills.
+40 Years
of Driver Education experience behind the wheel.
Each student is assigned to only one instructor for their in-car lessons. This ensures consistent application of learned material and assessment of student progress.
"Modern Family" turned to Driver Education after this:
Alberta Transportation approved classroom and in-car driver training.
Students get the knowledge/skills to be a competent and safe driver. We aim to make you a better than average driver at a reasonable cost.
Office staff will answer your questions & design a program to meet your needs. We have a number of instructors (men and women) to provide in-car lessons consistent with your schedule.
We participate in the Alberta Transportation insurance reduction program. This includes 15 hours of classroom training followed by a written test and at least 10 hours of in-car training and assessment.
Instructors are fully qualified to ensure you have everything you need to know about cars and driving competently/defensively on the road. Parents who practice with the student between driving lessons makes for a better than average teen driver.
We service St. Albert & area. Incl; Morinville, Callihoo, Spruce Grove, North Edmonton (including Starling) & West Edm. (north of Whitemud Dr.)
The instructor I had is really good like I would never ever expected to pass my license for the first time but because he is such a good teacher, I passed it, thank you 🙂 and the office staff are very friendly and nice. The drivers training made me very confident in my driving. The class work was important, but the in-car made me so prepared for my exam.
Thanks for the good work, both of my children are graduates of a Northern Lights program and better drivers for it.
The driver instructor was awesome... he did a great job getting me ready (for my road test). I passed first time. Yay.
The instructor made our daughter's driving experience a real pleasure. She thoroughly enjoyed her time with him. As parents, we really appreciate his patience, knowledge and kind manner. Will be booking our 2nd daughter in next year. Thanks again.
Our son really enjoyed the in-car training and driving and mentioned he would trade a little less class time for more in-car driving instruction. A special thanks to his instructor!
Wonderful experience in class and in car. Great amount of knowledge and training provided that built my confidence as a driver. Will recommend Northern Lights Drivers Training to others.